As technology advances, the landscape of job opportunities expands, and the business market sees a surge in the number of companies. In this dynamic environment, the role of an Agile Coach becomes paramount.
Whether you're an experienced executive or a curious newbie, we want you to understand the profound impact an Agile coach can have on individuals, teams, and organizations.
That's why, in this article, we explore the role of an Agile coach and the requirements needed to become one. Let's jump right into it!
What is an Agile Coach And What Do They Do?
An Agile coach is a professional who strives to introduce a unique approach to business practices for individuals, teams, and organizations.
They depart from traditional modes of operation characterized by strict hierarchies, formality, and strict procedures, focusing on developing a different mindset.
Agile coaches have three primary duties:
Leading and managing teams
Working on enhancing teamwork and fostering awareness of collective contributions
Introducing agile principles into business operations
As leaders, Agile coaches work closely with employees, managers, and teams, assisting them in achieving their best performance. They provide constant feedback, work on motivation and productivity, and identify areas for improvement. They cultivate adaptability to change and ensure proper responsiveness to problems and new demands.
Strengthening collective awareness is a significant role of Agile coaches, accomplished through various programs and tools based on transparency, open communication, and collaboration.
They align the organization's business practices with an appropriate framework to optimize every operation.
Agile coaches implement fundamental business principles within the organization. They employ various methods to promote continuous improvement, enhance workflow, and automate processes like project management, software development, and quality assurance. The ultimate goal is to develop strategies for better project and business outcomes while fostering a constant drive for improvement and mastery throughout the organization.
What is Agile Coaching?
At its core, Agile coaching is based on the principles of the Agile Manifesto, which emphasizes customer collaboration, iterative development, early delivery of value, and embracing change.
Coaches work closely with teams to cultivate these principles and facilitate the adoption of Agile methodologies such as Kanban or Scrum. They serve as catalysts for change, offering self-organization, cross-functional collaboration, and iterative planning guidance.
Imagine a software development team needing help to deliver projects on time and facing challenges in managing requirements. An Agile coach would first assess the team's existing practices and identify areas for improvement.
They might introduce techniques like user stories, backlog grooming, and sprint planning to enhance the team's ability to prioritize and deliver customer value incrementally. The coach encourages open communication, promotes transparency, and facilitates regular retrospectives to reflect on and refine their processes.
Additionally, an Agile coach would support the team in adapting to change, assisting them in embracing new technologies, tools, or approaches. They would foster a culture of continuous learning and experimentation, encouraging individuals to step out of their comfort zones and explore innovative solutions.
Agile Coach Competencies & Skills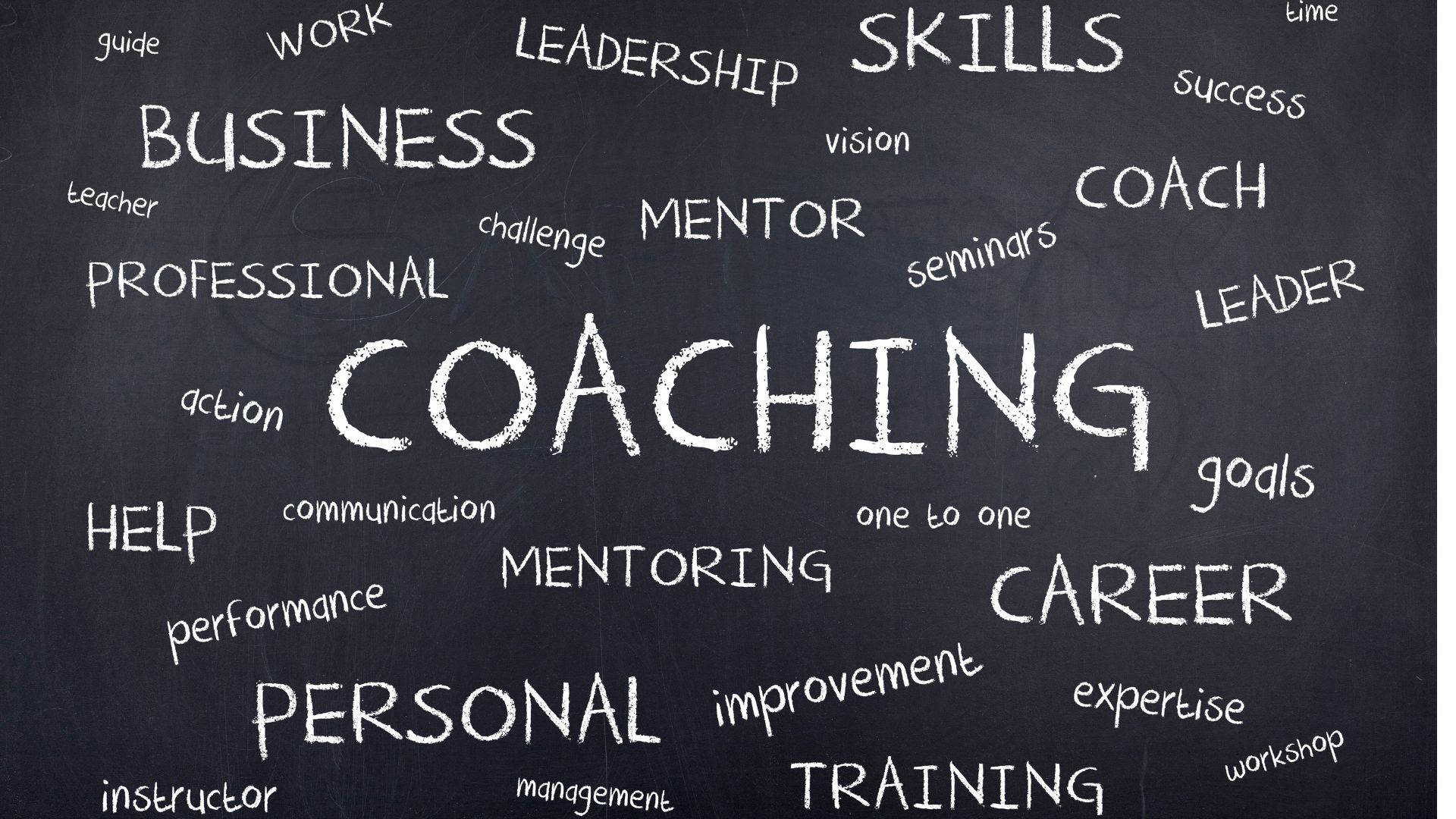 With the growth of companies implementing the Agile methodology, the number of individuals interested in becoming Agile coaches is also increasing. However, not everyone can be an Agile coach, despite many people desiring the position for lucrative or other reasons.
Over time, it has been shown that the following four competencies distinguish a successful Agile coach from a less successful one:
#1. Teaching
Teaching is a fundamental competency for an Agile coach. Coaches should be able to explain Agile principles, methodologies, and practices clearly and effectively. They should be skilled at breaking down complex concepts into digestible information that teams can easily understand.
Agile coaches must also be able to adapt their teaching style to cater to various learning preferences within the team. By providing guidance and educational support, coaches enable teams to adopt Agile practices and develop their skills.
#2. Mentoring
Coaches should have a wealth of experience in Agile methodologies and be able to share their knowledge and insights with individuals and teams. They should act as trusted advisors, guiding and helping team members develop their skills and competencies.
A skilled mentor can help team members overcome challenges, provide feedback on their performance, and support their professional growth within the Agile context.
#3. Facilitating Collaboration
Facilitating collaboration is significant in enabling effective communication within teams. Coaches must possess strong facilitation skills, such as active listening, empathy, and adaptability, to conduct meetings, workshops, and other Agile ceremonies.
All team members should feel welcome to speak up, offer suggestions, and contribute to fruitful debates under their leadership. Effective facilitation helps teams achieve alignment, resolve conflicts, and make informed decisions collectively.
#4. Professional Coaching
Professional coaching focuses on helping individuals and team management unleash their potential and maximize their performance. Coaches should be skilled in active listening, powerful questioning, and providing non-judgmental support.
They should make it comfortable for people to talk about their problems, think deeply about their experiences, and come up with answers. Self-awareness, improved problem-solving skills, and a growth mindset are just some outcomes of working with a professional coach.
Types of Agile Coaches
There are three distinct types of Agile coaches based on their approaches to working. Let's explore the roles of each type of Agile coach in more detail.
#1. Agile Facilitator
The importance of facilitators, in general, is significant worldwide, and their work is guided by the International Association of Facilitators, which further confirms their crucial role in various domains.
As for the Agile team, the facilitators' primary task is to work with people within the team, focusing on their strengths and weaknesses, as people are the heart and soul of any organization.
How do they accomplish this?
They emphasize communication and collaboration among team members and encourage exchanging ideas, as this ultimately brings innovation and progress. In this regard, they are more focused on working with multiple teams rather than strictly one team, as the emphasis is on working with individuals.
In addition to their relationship with people, Agile team facilitators often lead meetings to inspire individuals and instill a mindset infused with Agile principles. Practically, they do not make decisions themselves but instead encourage people to make them.
#2. Agile Coach
The Agile coach role is like that of a conductor, harmonizing the efforts of multiple teams and bridging the gap between internal and external forces that affect the Agile implementation.
Agile coaches encourage the spread of best Agile practices within groups, working hand in hand with Agile team facilitators and other internal individuals to identify and eliminate obstacles.
They are in charge of measuring how the change to Agile affects the whole company. They look at the results, determine what needs to be changed, and adjust the strategy for execution accordingly.
An Agile coach needs to possess technical knowledge, skills, empathy, and strong communication abilities, as effective communication and knowledge transfer are crucial to their successful performance.
#3. Enterprise Agile Coach
At the top of the pyramid is the Enterprise Agile coach. While Agile facilitators and coaches work with project management team members and employees, the task of the Enterprise Agile coach is to work with members of the leadership team.
They guide executives, directors, and vice presidents in understanding and embracing Agile principles and practices. Additionally, the Enterprise Agile coach bridges the gap between Agile coaches and teams on one side and the leadership on the other, aiming to implement the Agile methodology more effectively.
In most cases, Enterprise Agile coaches have gone through all stages of development, possess extensive experience, and can take a broader view of the company, its portfolio, and the vision the company wants to pursue.
Agile Coach Salary
The estimated average Agile coach salary for 2023 in the USA is around $134,926.
However, the amount can vary significantly depending on the industry sector, the extent to which the business operates on Agile principles, the size of the organization, and, of course, the experience and certifications of the Agile coach.
Agile coach certifications such as Certified Scrum Master, Certified Scrum Professional, or Scaled Agile Framework hold value in the field and may contribute to higher salaries.
In industries like consulting and finance that highly value expertise in Agile methodologies, salaries can reach up to $160,000 annually.
The demand for Agile coaches is on the rise due to the significant contributions that Agile methodologies make to business operations. Agile methods have proven to enhance productivity, employee motivation, work efficiency, and teamwork, which is why the value of having Agile coaches is well recognized.
Why Do You Need an Agile Coach?
Hiring an Agile coach is most beneficial when an organization aims to introduce Agile methodology as a new way of working. In transformation scenarios, engaging someone with expertise in the principles and implementation of Agile methods within an organization is essential.
Hiring an Agile coach is also desirable when an organization struggles with employee motivation, better work quality, and overall productivity enhancement.
In such situations, it is advantageous to bring in a professional who follows methodologies focused on continuous improvement and advancement through individual and group work and introducing new programs and tools that aim to make operations more efficient.
An Agile coach is also valuable for organizations experiencing poor collaboration among teams and weak and closed communication channels, resulting in low energy and decreased work efficiency.
The agile methodology addresses these issues by working with teams, fostering awareness of collective performance and accountability, promoting transparent data sharing among organization members, and enhancing collaboration.
How to Become an Agile Coach
Becoming a successful Agile coach is not solely about obtaining a specific degree or certification. It relies on a deep understanding of Agile methodologies and applying theoretical knowledge effectively, ultimately achieving successful outcomes. Here are a few ways you can become an Agile coach:
#1. Learn Agile Skills
When becoming an Agile coach, start by familiarizing yourself with Agile methodology through self-study.
Explore, understand, and internalize the principles, values, and approaches that underpin Agile. To effectively apply Agile methods, it is essential to master the concept, understand its origins, and comprehend its functioning.
Attending various lectures and workshops on Agile methodology will facilitate a more thorough understanding. Participating as a practitioner in Agile projects, where you can work on real-life scenarios alongside an Agile team, will provide valuable insights into applying Agile principles and values practically.
Identify experienced individuals with knowledge of Agile methodologies and learn from them. Seek opportunities to engage in tasks and receive feedback to enhance your understanding and proficiency.
#2. Obratin Agile Certification
Certifications, especially those with a reputable standing, offer a significant advantage when seeking employment as an Agile coach. Therefore, strive to obtain relevant Agile certificates.
There are different certification options available, corresponding to various Agile frameworks, such as Certified ScrumMaster (CSM), Professional Scrum Master (PSM), and Agile Certified Practitioner (PMI-ACP), among others. Choose the certification that aligns best with your preferences and interests.
Attend courses that provide the necessary knowledge to acquire the desired certification. Ensure the chosen courses have a good reputation and offer comprehensive content, including workshops, active participation, and valuable feedback. Select a qualified trainer who is highly regarded and experienced in the field.
Continuous education is crucial as well, even with certification, since Agile methodologies constantly evolve and adapt to market changes and business dynamics. Stay updated with the latest developments and remain knowledgeable and informed.
#3. Gain Experience with Project Management
Since Agile methodologies are widely applied in project management, gaining experience as a project manager will provide a solid foundation for becoming an Agile coach.
Engage in projects that involve different forms of Agile methodologies, such as Scrum and Kanban, or initiate projects with teams that are new to Agile and require guidance through the transformation process. By working on such projects, you will acquire valuable experience and be one step closer to becoming an Agile coach.
Remember that becoming an Agile coach takes time, often three to five years. Continuous learning and practical experience in various organizational contexts will enable you to navigate diverse Agile implementations effectively. This journey will ultimately position you as an exceptional candidate for the role of an Agile coach.
Conclusion
Don't hesitate to engage an Agile coach if you adopt Agile principles and align your work with Agile methodology.
As we have seen, these professionals possess formal and informal knowledge in the field and extensive experience in implementing Agile methods and their frameworks, and they are willing to share their expertise with your team.
Although you can carry out the implementation of Agile methodology on your own, an Agile coach will bring efficiency, productivity, and cost reduction to your business, making this task easier than it would be doing it yourself.